Speaker: Ethan Lin, TMY Technology Inc.
Tue, 7 Dec, 12:05 - 12:45 Singapore Time (UTC +8)
Tue, 7 Dec, 05:05 - 05:45 France Time (UTC +2)
Tue, 7 Dec, 04:05 - 04:45 UTC
Mon, 6 Dec, 23:05 - 23:45 New York Time (UTC -4)
5G mmWave IIoT & Applications
Beamforming Technology for Research
5G/B5G Beamforming Educational Kit - BBoard
How can 5G mmWave benefit IIoT & Satellite applications? The higher bandwidths improve sensor resolution and reduce latency. In terms of transmission speed and bandwidth, 5G mmWave is suitable for densely populated areas andor scenarios with increased demand for stable network connectivity, such as Industrial IoT and Satellite Applications. Beamforming is the key technology in 5G mmWave; with the BBoard, a 5G NR educational kit, you can easily learn the beamforming principle.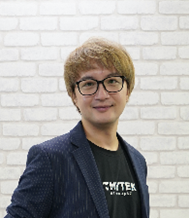 Ethan Lin is a serial entrepreneur who founded three companies since 2007. Before TMYTEK, Ethan founded Scarlet Tech, a successful IoT company run until today. He worked for the smartphone maker HTC and cooperated with Microsoft and Qualcomm closely in the fields of software and wireless communication. In his first job, he built the world's largest infrared telescope (WIRCam) for CFHT in Hawaii. Ethan holds a Master's degree in Electronics Engineering on the topic of Quantum Dots IR detectors from National Chiao-Tung University, Taiwan. Ethan is the VP and Co-founder of TMYTEK, leading the pioneering mmWave products & solution technology to support 5G/B5G communication development worldwide